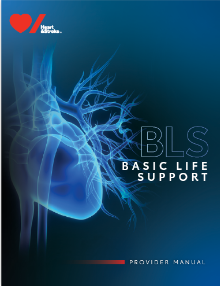 The basic life support course teaches the theoretical and hands-on skills needed to respond to medical emergencies. The skills taught are aimed at driving the best possible patient outcomes. It is intended to equip the participants with skills to respond to cardiac arrest patients which may improve their best chance of survival.
Objectives
At the end of the training, the participants will have acquired the necessary skills which will help them to:
Recognize a cardiac arrest

Activate the emergency response system promptly

Respond to the emergency quickly and confidently

Perform high-quality single-rescuer CPR and multi-rescuer team CPR.
Who Is the BLS Course For?
The BLS is a cornerstone course designed for healthcare professionals and trained first responders who provide care to patients in a wide variety of settings including in-facility and prehospital.
Course Content
Our BLS course content is based on the Heart and Stroke Foundation Canada's syllabus. The following topics are covered
Chain of Survival

1-rescuer / 2-rescuer CPR

High-quality chest compressions with a feedback device

Multi-rescuer team CPR

Adult, Child and Infant CPR and relief of choking

Use of an AED

Effective ventilations using a barrier device and bag-mask device

 
Opioid-associated life-threatening emergencies

Role of the CPR coach; Maternal cardiac arrest, Anaphylaxis, Drowning, Heart attack and stroke, and other life-threatening emergencies
Training Strategies 
Our teaching is based on the principle of multiple intelligences where different strategies are used to ensure that no type of learners is excluded. Teaching techniques can easily be customized to suit the learners. The dominant teaching techniques used in our classroom are videos, discussions, and skill demonstrations.